Africa is full of colour and life. The people, nature and wildlife of Africa, and in in particular East Africa where I grew up, are a never ending source of inspiration. In my work I try to capture the glorious colour palette of that amazing continent.
The sailor on the dhow is unaware of the effect. of his kitenges. One day I will paint an acrylic with these wonderful colours..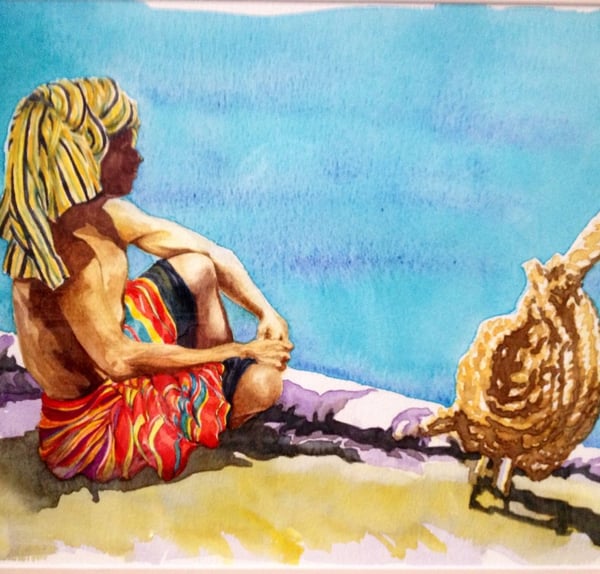 The KasKazi is a monsoon that can strike out of a clear blue sky. The fishermen rush to get hme in their 'Ngalawa'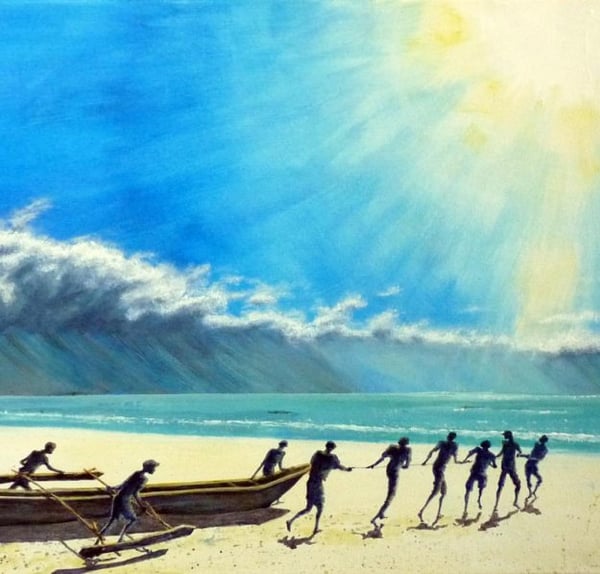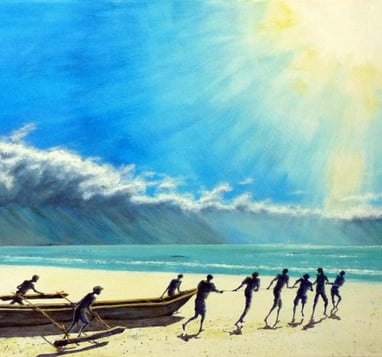 This rhino is seriously wooing the lady on the right! The rhino is an endangered specie. I hopw he conquers her.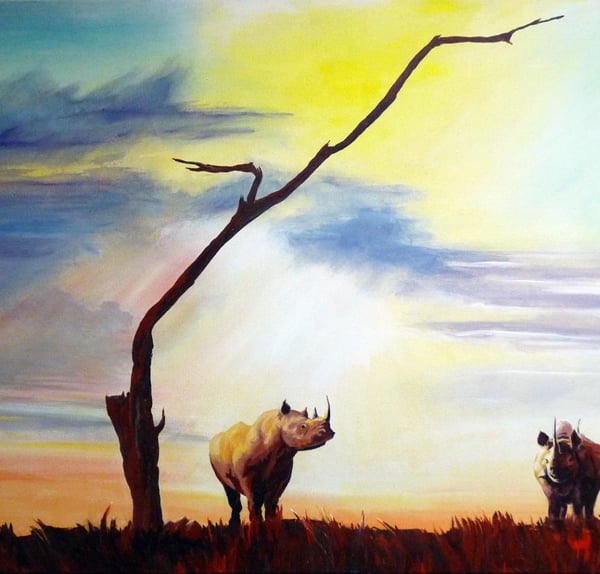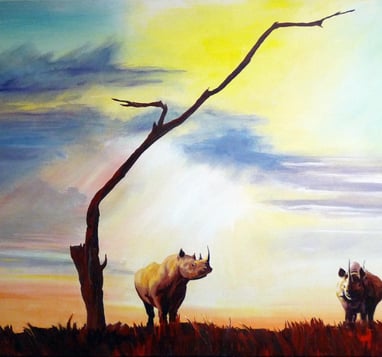 I luse original fabric and beads in a collage. The woman is not pleased with the reading by the healer.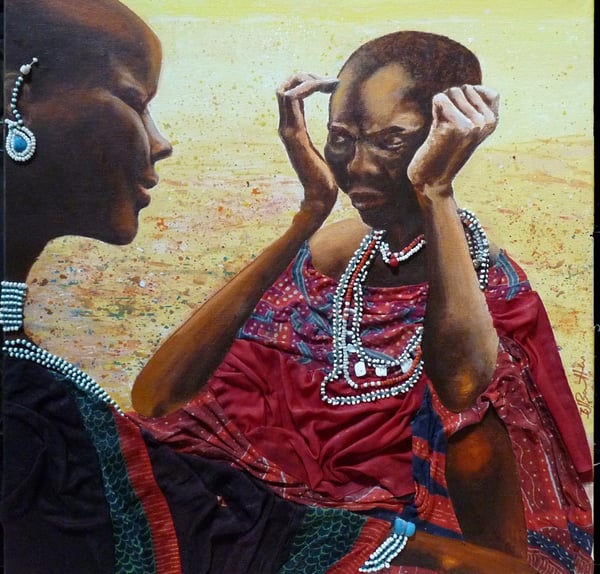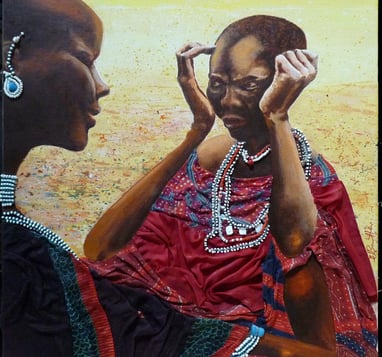 Fabrics can tell a story too. Kitenges and a kikoy and handmade sandals from car tyres..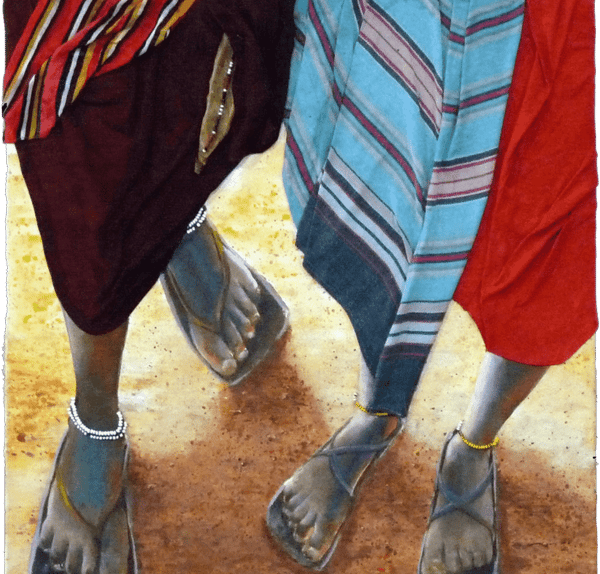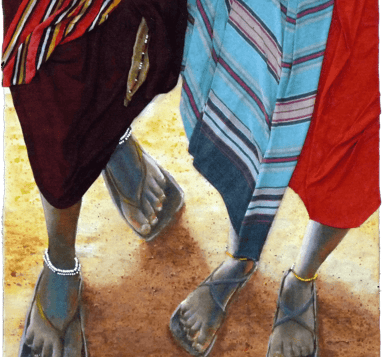 A very long road in Northern Kenya will bring you to Lodundukwe, the last town befor the Matthews rage.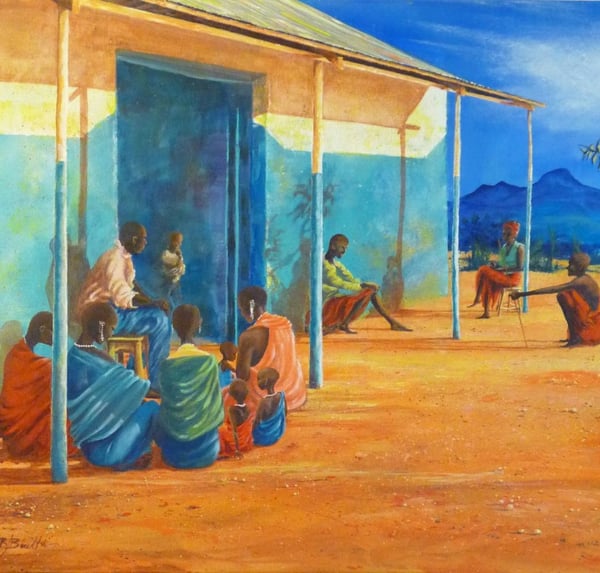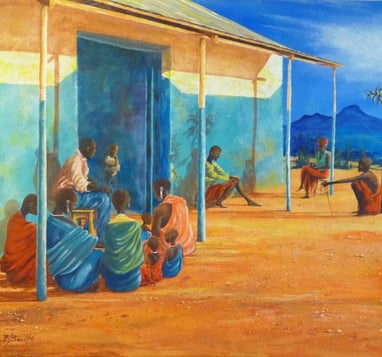 This old fellow is teaching the boy how to herd his goats in the Rift Valley near Ngorongoro..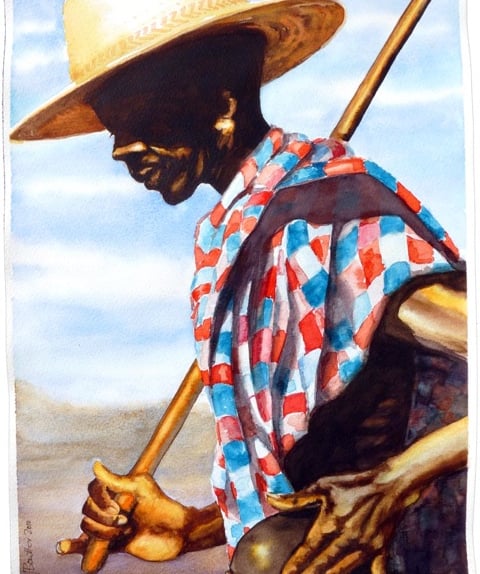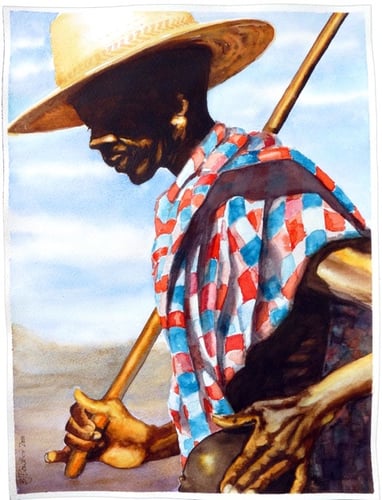 Ngorongoro Crater
Crown Bird
The Crown Bird is the elegant symbol representing Tanganyika. My home country.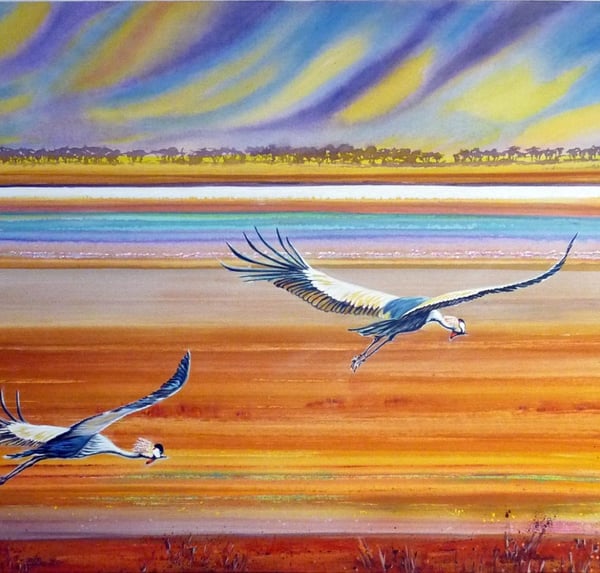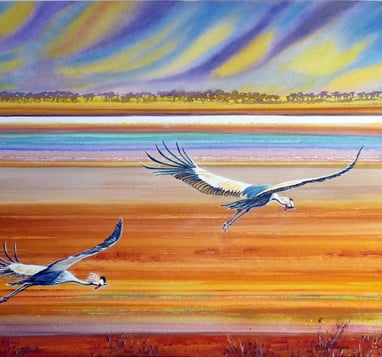 Acrylic on canvas 50x60cm
Shaba is the loveliest game park in Kenya. Ol Donyo Lenkii where God lives in the distance.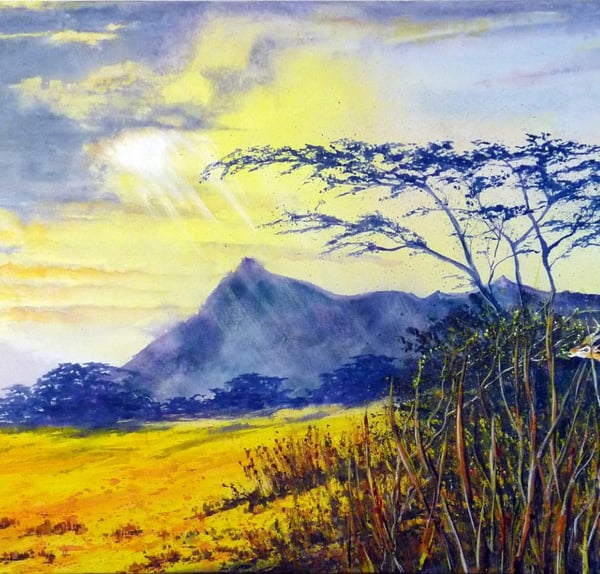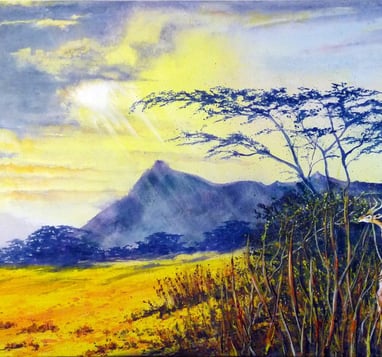 A Praying Mantis is almost invisible in the lush greenery at Sheldrick Falls.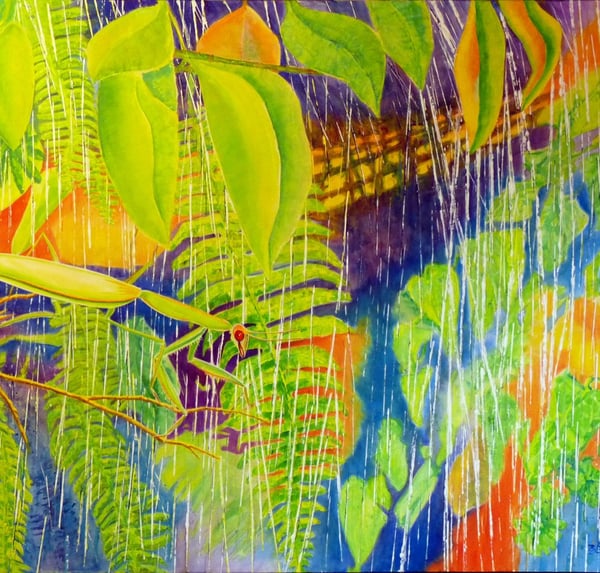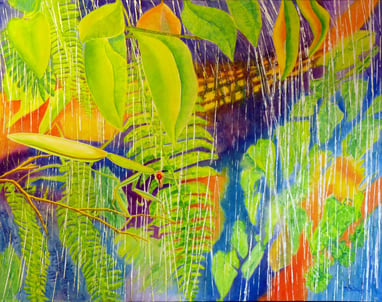 A Red Kite soars over the Isle of Skye -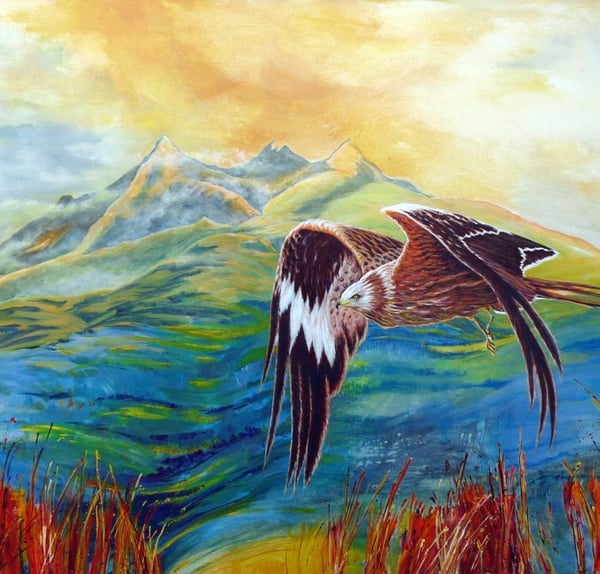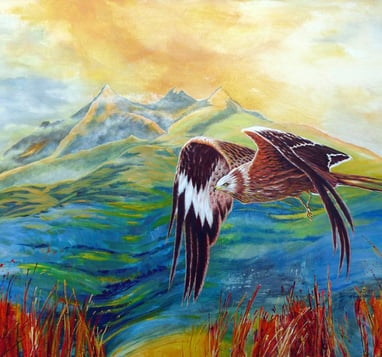 Mother and daughter disagree on her future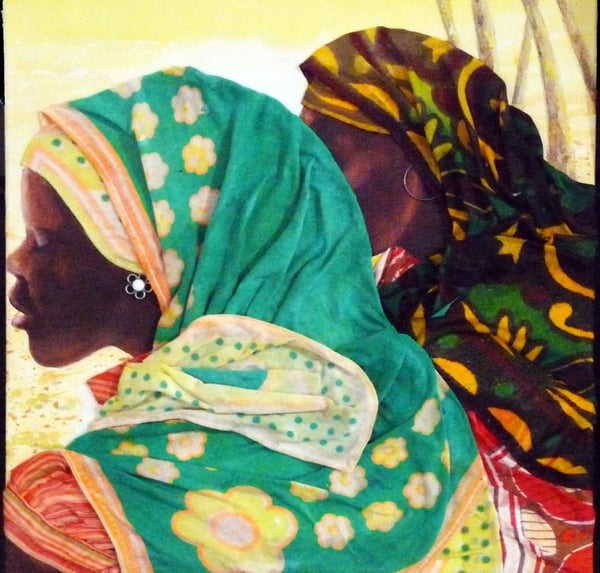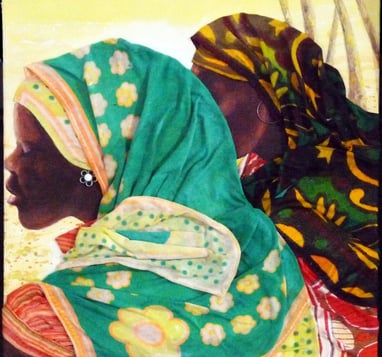 Namna Gani? How did it happen?
.Fabrics of Zanzibar lend themselves to a painting, and help to tell a story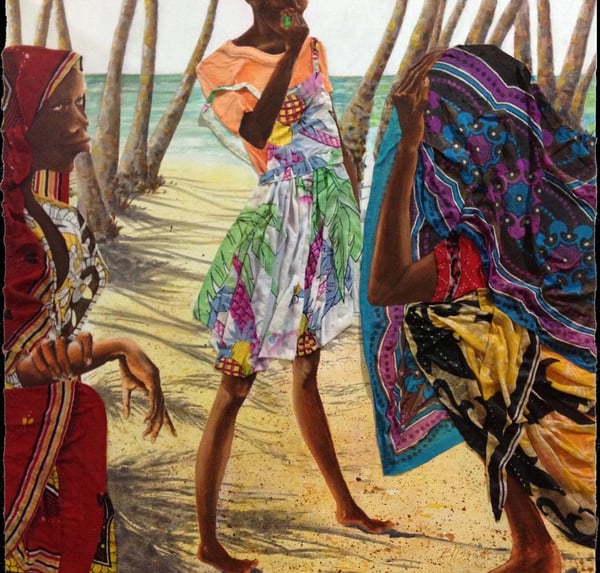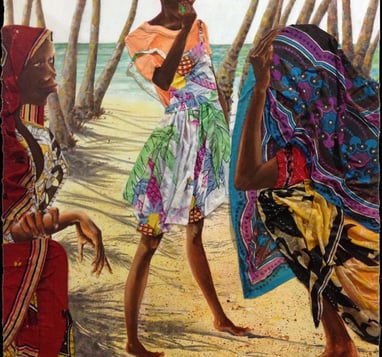 Watercolour on Bristol Board
I hired many, many dhows for a short film commercial in 1990, the result was beautiful.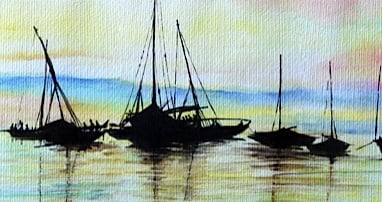 You can only visit the crater by day. Flamingoes form couples, and remind me of some humans!.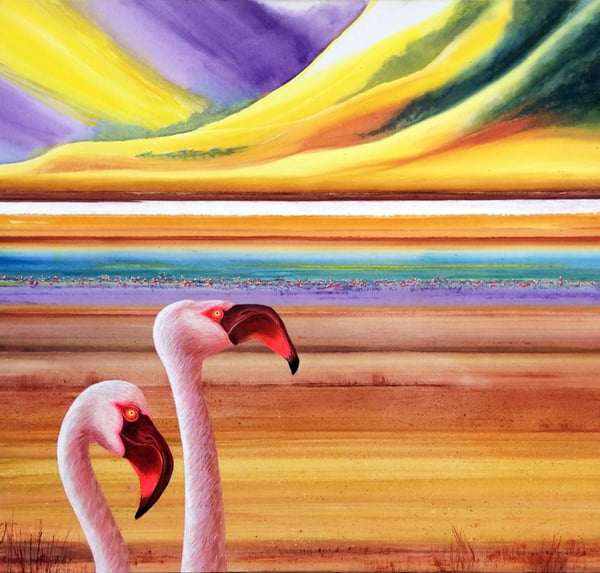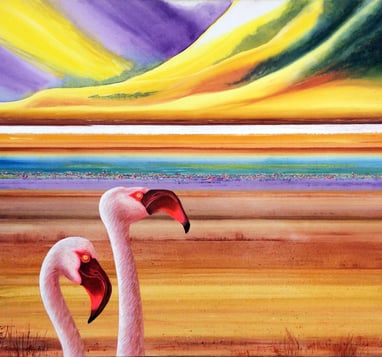 This is a little paragraph about the painting, describing how I was feeling when I painted it and how I ran out of yellow and ended up using mustard instead.
Wild Dog in the Rift Valley
The Wild Dog. A scavenger in Engaruka that steals kids from the young Maasai Goat herders.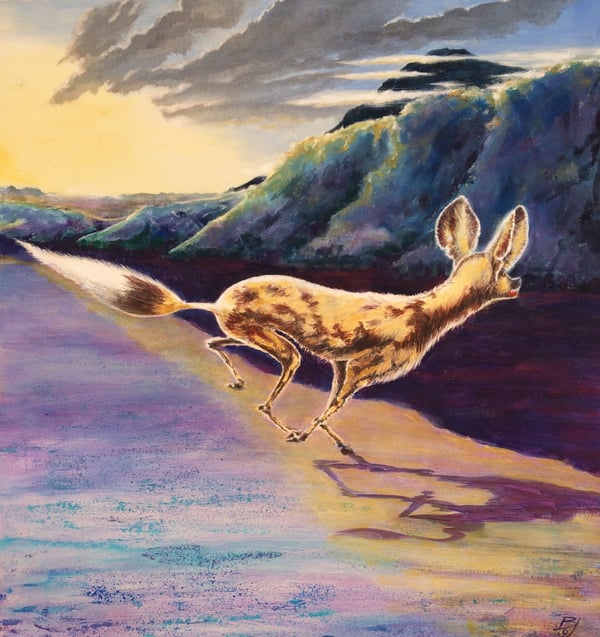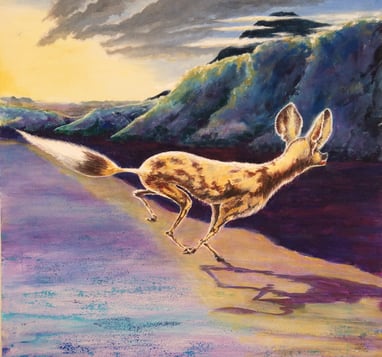 Floodwaters of the Selous
When the Selous floods the elephants are relected as the cross. This painting is in a private collection in NYC